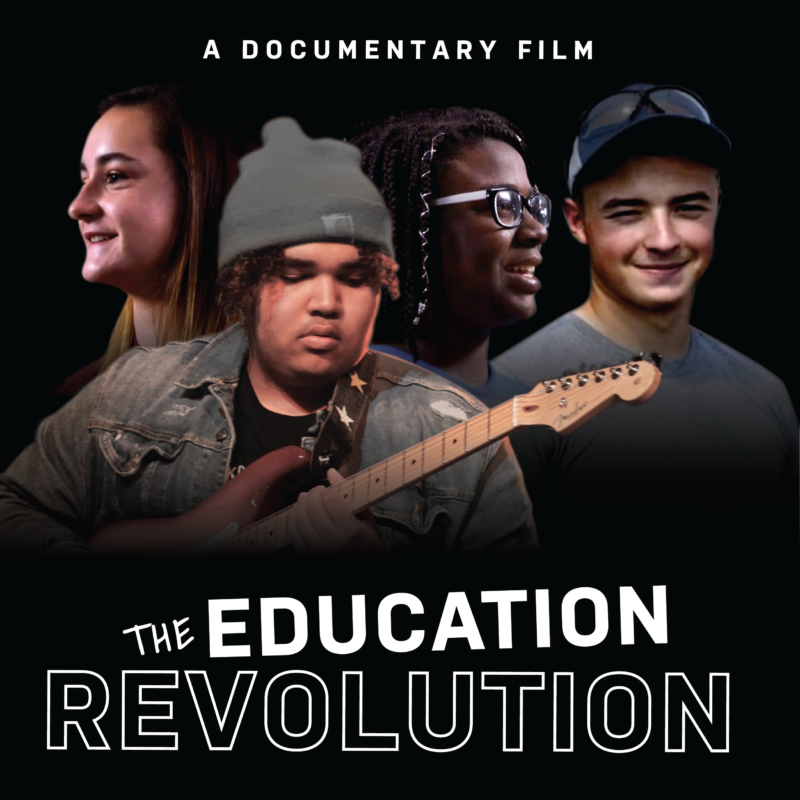 Four Students Making an Impact with
Passion, Purpose, and Vision
The Education Revolution
A Documentary Film
The Education Revolution follows four high school students as they make the difficult decision to step away from the traditional school system to attend one of the largest career technical education districts in Ohio. Over the course of the 2019-2020 school year, amid the COVID-19 pandemic, this documentary tells the story of how an education steeped in personalized learning, unique initiatives, and innovative opportunities can transform lives and become a replicable model across the nation, ending outdated, one-size-fits-all education.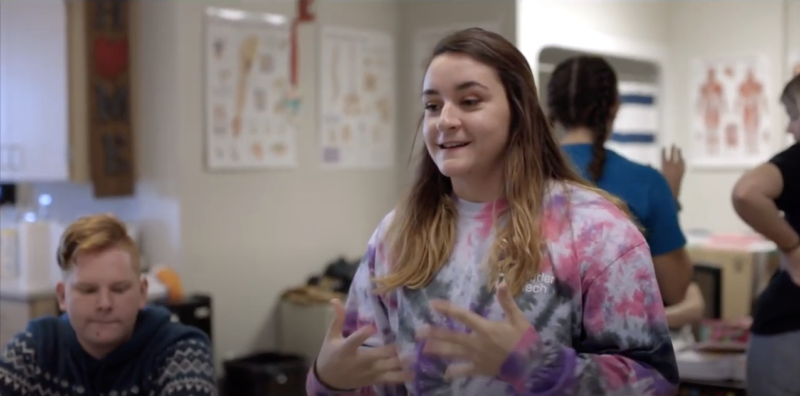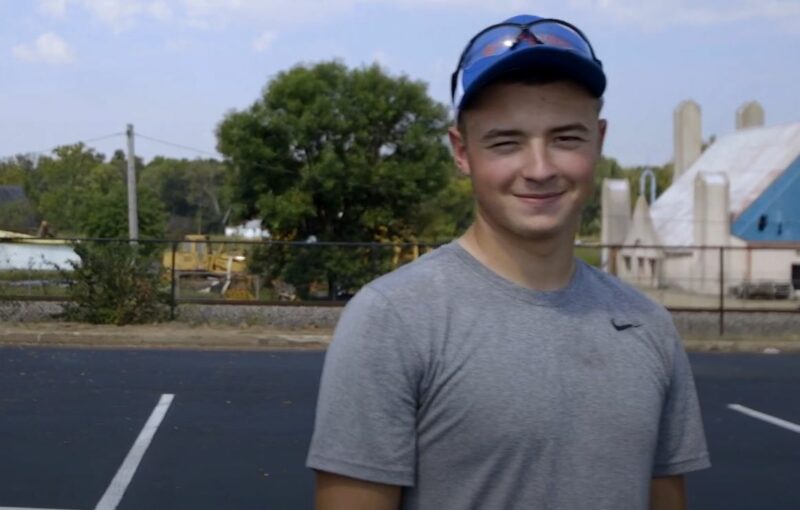 Episode 1
Pursue Your Passion. Find Your Purpose.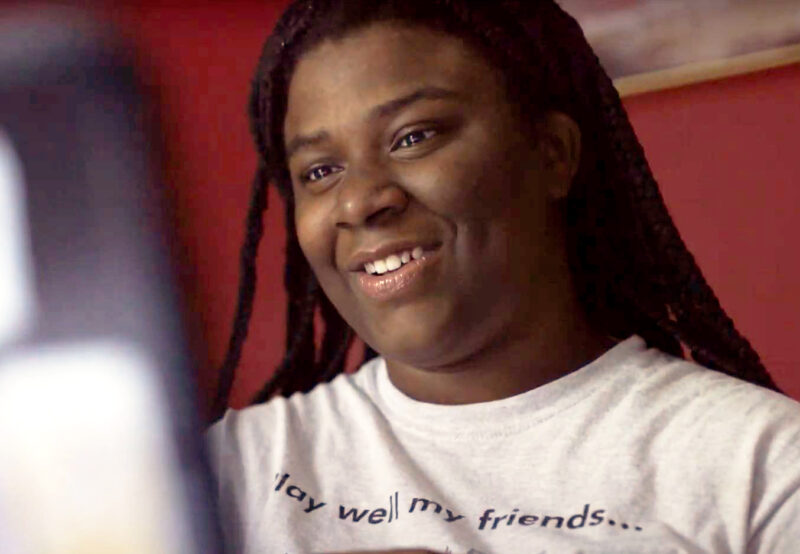 Episode 2
Student Voice & Failing Forward!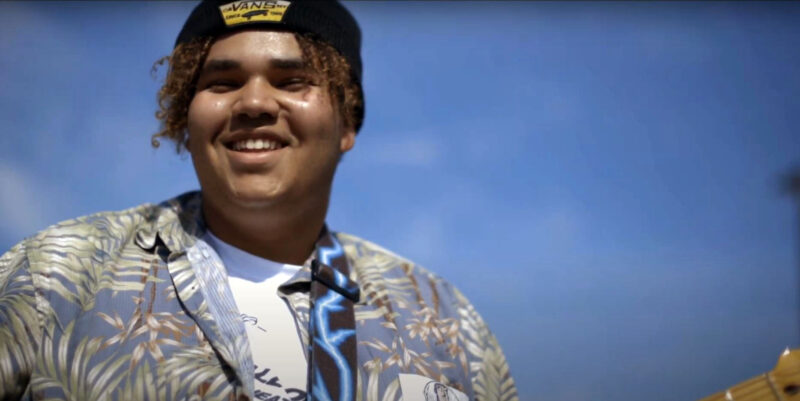 Episode 3
Overcoming Obstacles During COVID-19 & Making an IMPACT!
We are NOT the answer.
We are the AGITATOR.
We are a collective of determined students, parents, educators, policy makers and business owners who are disrupting the assembly-line model of the public education system. To create a model with equity, access, inclusion, and diversity through student voice and student motivation. To equip young people to live authentic and fruitful lives.
The film causes us to rethink how to DO education. It inspires us to step back and listen to the very people we are charged with preparing for the future.
This is real disruption.
Shane Haggerty, APR
Owner/PR Consultant Purposeland
"Butler Tech has taken the seed of an idea -- to extend the real-world experiences of students in ways that meet their interests -- and created a world of opportunities with and for students that are engaging, thought-provoking, and real."
Thomas S. Poetter
PhD, Professor and Chair,
Miami University Department of Educational Leadership
For all those who think that America's system of public education cannot change to meet the needs of the knowledge age…I strongly encourage you to learn about the revolution unfolding…
Jamie Vollmer
Founder, Schools Cannot Do It Alone Network
High-quality career and technical education drives positive change. This documentary exemplifies what all programs need to look like in the 21st century, including a focus on every student and their voice and choice, a commitment to access and equity, and strong connections to business and community involvement.
LeAnn Wilson
Executive Director, Association for Career and Technical Education
A remarkable showcase of the power of CTE and its powerful impact on students.
Mark C. Perna
Speaker, Author, and CEO of TFS Results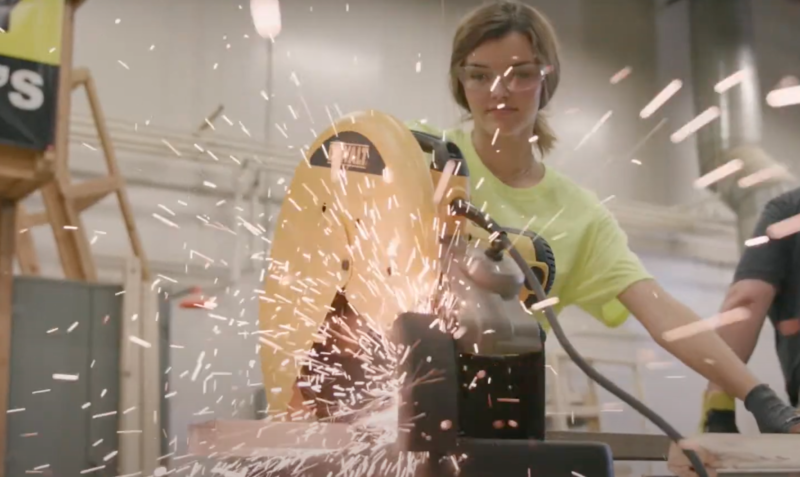 We're igniting passion and purpose
The Education Revolution
5 Pillars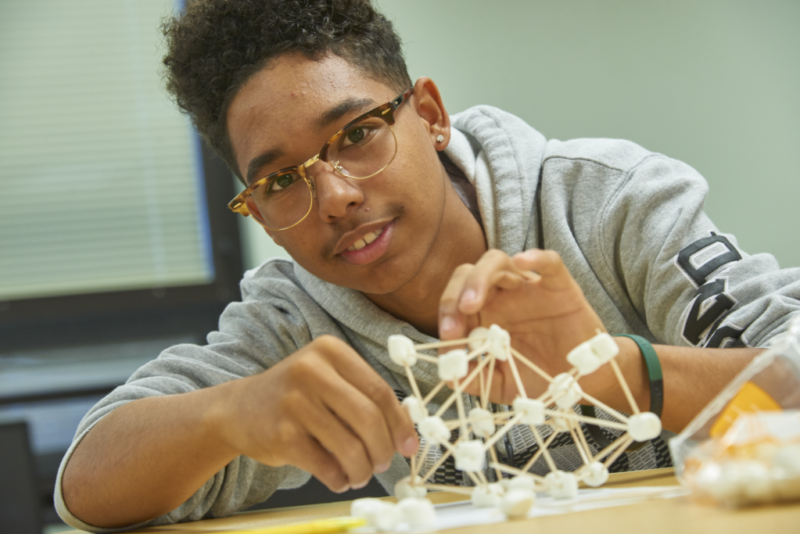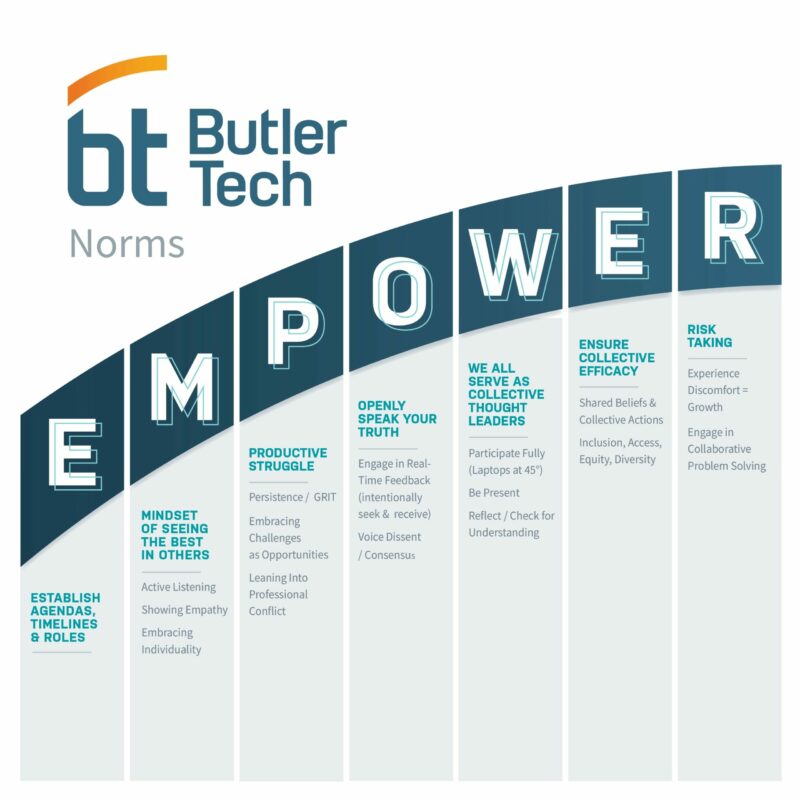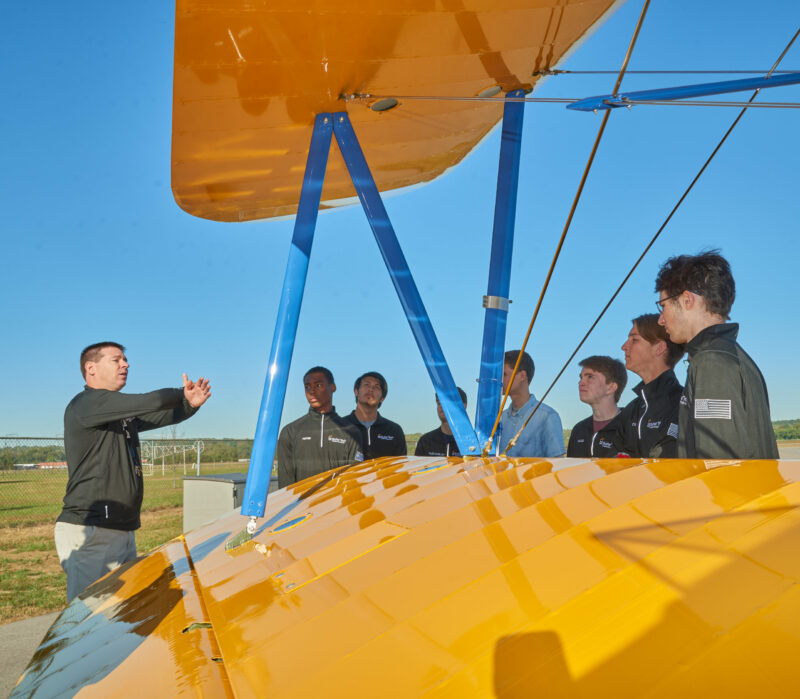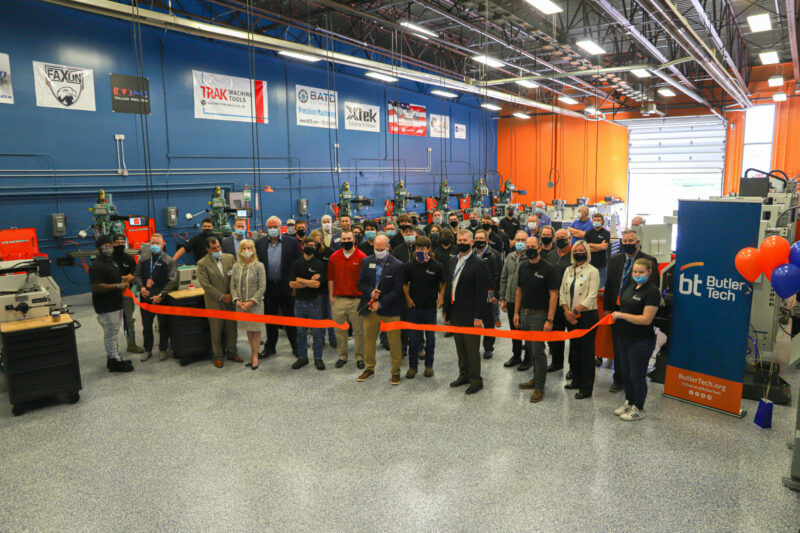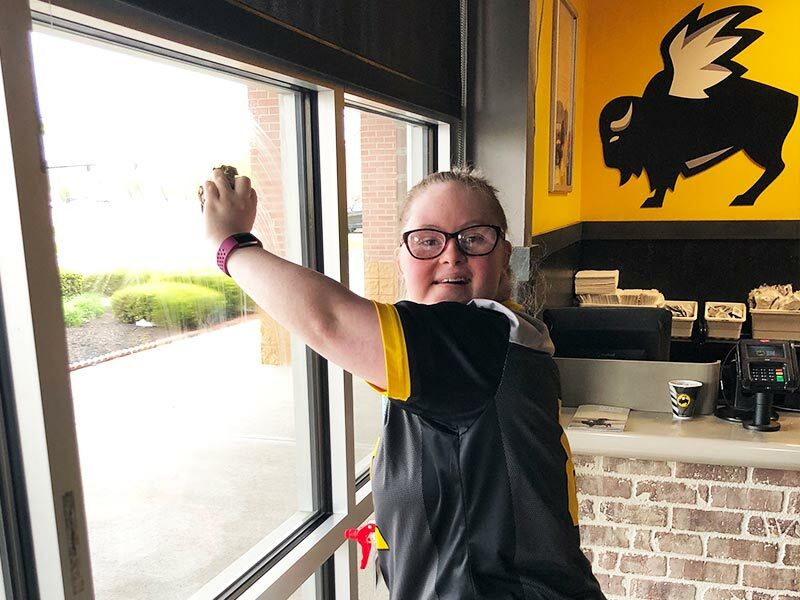 Reforming Education Policy
In order to expand educational opportunities for all students, Butler Tech is committed to working with local, state, and national lawmakers to reform education policy. The initiatives below embody a sampling of bold and innovative changes Butler Tech is implementing and promoting.
Competency-based education vs. seat time
Erasing the "leave no child untested model"
Embracing experiential learning
Broadband access for all students – Access to curriculum 24/7
Equitable funding for all students across America
Embracing the Change Process
Changes, adjustments, and variations to the status-quo are a constant, and in order to thrive through the transition, we must embrace the change process and allow this particular constant to become a norm. At Butler Tech, we utilize the EMPOWER acronym as a cultural norm toward advancing the education revolution.
Redefining Learning
The inverse of educating is learning, and in order to truly revolutionize education, we must redefine for our students their role and expectations. Our students must become valuable participants and partners in the exchange, they must reimagine success beyond grades and scores and they must recognize that learning is a never-ending journey, 24 hours a day, 7 days a week.
Amplify student voice
Redefining metrics for success
Learning is everywhere
Experiential learning
Partnerships with Industry, government and communities
Artificial intelligence. Next-generation vaccines. 3D metal printing. Self-driving cars. The world is moving at the speed of business and Butler Tech is leading an education revolution to keep pace.  Butler Tech recognizes that to meet the workforce demands of tomorrow, it takes purposeful and productive partnerships today with local industry, community members, and elected officials.
Butler Tech Workforce Services
Business Advisory Council
Pontem Leap
Customized training
Collective Efficacy
Until we are inclusive, equitable, accessible, and diverse enough in our education system, it will be very difficult to make progress.  For true reconciliation, we must be part of the solution and not part of the problem.
Shared beliefs with collective action; Inclusion, Access, Equity, Diversity
Student Achievement
99%
Butler Tech high school graduation rate
Reach Greatest Number of Students
18,120+
High school & adult students served yearly
Stakeholder Engagement
5,605
Student Fifth Day Experiences
Stakeholder Engagement
30
Outside partners for Fifth Day Experiences
Financial Stability
$4 M
Total in capital investments in 2019-2020
Student Achievement
2000
College Credits earned by the Butler Tech Class of 2021
Student Achievement
$6.8 M
Scholarship money earned by the Butler Tech Campus Class of 2021
Student Achievement
53
Industry Credential Opportunities
Key Initiatives
Student voice. Student choice.

Join the Revolution