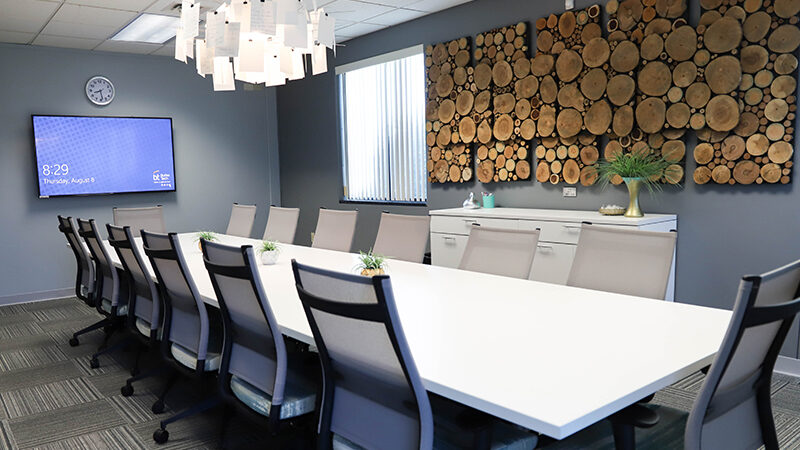 Butler Tech Workforce Services is where education meets business. Whether it's helping you find skilled, professional talent among our students or customizing a training plan for your current workers, Butler Tech is ready to partner with you to achieve results.
Marni Durham  |  EMAIL
Assistant Superintendent/ WFS

Business Advisory Council
Partnerships
Butler Tech Foundation
Secondary & Adult Education Business Opportunities

Laura Sage, EdD  |  EMAIL
Director of Business & Government Relations

Government Relations
Legislative Team

Ann Rush  |   EMAIL
Post-Secondary Integration Coordinator

Post-Secondary Pathway Integration
Industry Credential Integration
District Programming Support

Megan Reed  |  EMAIL
Career Specialist

Workforce Strategist
Grant coordinator
Fifth Day Experience Co-Coordinator

Tonya Terrell  |  EMAIL
Workforce Service Strategist

Kathy DiBlasi |  EMAIL
Secondary Coordinator

Campus Counselor Support
Process Developer

Melissa Weiseman |  EMAIL
Secretary

General Information
Job Bank Management
Alumni Relations
Meeting Scheduling

Butler Tech needs business partners who are interested in providing internship and job shadowing experiences to our high school students and adult learners.

As one of Ohio's largest career technical education centers, Butler Tech offers a broad array of career-­focused education. Local businesses play an important role in furthering that education
by providing students hands-­on opportunities to apply their learnings in real-world settings.

Donate $10 or more to help with the cost of the tools students need for their programs.

For more than 40 years, Butler Tech has transformed lives by getting students career-ready and college-prepared. Costs associated with school programs can add up and keep potential students away.

YOU can be part of the solution!

Your donation of just $10 or more to the Butler Tech Foundation can help transform a students life by helping qualifying students buy the tools they need like:

Cutlery Kits for Culinary Arts
Tools for Automotive Technology
Safety Helmets and Tools for Welding
Supplies for Cosmetology

We transform lives by providing:

Career training in dozens of programs.
Opportunity to complete academic courses.
Opportunity to earn college credit while working toward industry-recognized credentials.
Opportunity to earn industry-­recognized credentials in healthcare, public safety, business and industry, and commercial truck driving.
Opportunity to attain technical skills.
Opportunity for Job placement.
Customized training programs for local businesses interested in helping their incumbent workers gain new skills.

Do you want to better learn how to provide career advising/advice to students? If so, this might be a course for you! Discover available online resources that are Ohio specific and support career advising to students. The course is set-up so you can work at your own pace. The course is 99% online with one required visit to a local career tech school.

To learn more about this opportunity and the dates the course is offered, visit ohioacte.org/careerguide .

*Contact Megan Reed at reedm@butlertech.org for further information.

MEET (MANUFACTURING EDUCATOR EXTERNSHIP TEAM)

The Manufacturing Educator Externship Team (MEET) is a partnership between Butler Tech and various local manufacturing businesses aimed at introducing non-career tech teachers to the world of manufacturing. Educators will be working for a local manufacturer for one week. The experience will allow administrators, teachers, and counselors to speak from experience as they advise students on educational and career goals.

Best Candidates: Associate school educators (counselors, teachers, administrators), working with 6th – 12th graders.
Dates: June 7th-11th, 2021; with 3 additional meetings during the 21-22 school year
STIPEND Provided (Amount TBD)
Graduate credit (additional cost) and CEU's can be earned through this experience.
To learn more, check out the MEET 2021 Educator Info Sheet.

*Contact Megan Reed, reedm@butlertech.org, if you would like to learn more about this opportunity.*

BUSINESSES:

If you are interested in increasing awareness of industry-specific career opportunities and providing teachers with information about your industry they can pass on to parents and students, this experience is for your company! Educators will spend one week in your business and then stay connected for additional opportunities to share your message with their students. If you are interested in learning more please check out the MEET 2021 Business Info. Sheet.

*Contact Megan Reed, reedm@butlertech.org, if you would like to learn more about this opportunity.*

The Butler Tech Career Lab is an interactive experience that combines tours, video learning, and hands-on activities designed to spark student interest in various career pathways. The Career Lab is located at our Fairfield Township campus.

Here's how the Career Lab works:

Before their visit, students will complete a brief career assessment. When they arrive, they will learn about two program or occupational areas that best match the interests identified in the assessment, including:

skills, abilities, and knowledge required
career options by varying degree level
average salary
job outlook
education required
Ohio Department of Education Career Pathway
Ohio Department of Education suggested secondary and post-secondary pathway.

Students will also take a walking tour of  D. Russel Lee and the School of the Arts and enjoy a virtual tour of our Bioscience Center and Natural Science Center.

The Butler Tech Career Lab takes the place of the 8th-grade tours. Unlike the tours, which were limited to a single week, the Career Lab will be open throughout the school year making it easier to access. It also will help your school district meet the HB 487 Career Advising requirement.

Contact Us

Joellen Turvey, Career Specialist: 513-645-8262 or email

Scheduling

**2020-21 Scheduling Update: In an effort to minimize visitors to our campuses due to COVID-19, and to minimize any exposure to visitors, Butler Tech will delay visits to our Career Lab until the Fall of 2021. However, in place of Career Lab visits, this year we created a virtual Butler Tech 360 Experience for the eighth graders. The Butler Tech 360 Experience can be found at: vr.butlertech.org **

The Career Lab opens at 9:15 am, Monday – Friday.
The maximum number of students is 80.
The minimum number of students is 50.
A typical session lasts four hours.
Students and chaperones will need to bring a packed lunch.

To schedule a visit, first, check our availability calendar. Then, complete the form below with your preferred visit dates. A staff member will review your request and contact you to finalize your visit.

Butler Tech Workforce Services offers meeting space free of charge to our Business Advisory Council members. Each space is equipped with a computer and 60″ display. You are welcome to work with an outside caterer to provide food and beverage service for your event. A caterer will need to provide all linens, plates, cups, utensils, etc.

To make a reservation please contact 513­-645-­8218 or email Workforce@ButlerTech.org.

Small Meeting Room: Seats six.

Corner Conference Room: Seats 10.

MSP Executive Conference Room: Seats 14.

Flex Space: Seats 34.
Fairfield Township Campus
Workforce Services
Address
3607 Hamilton Middletown
Fairfield Township, Ohio 45011
Contact
513-­645-­8218
Workforce@ButlerTech.org
Office Hours
Monday - Friday 9:00am - 4:00pm
Saturday - Sunday Closed