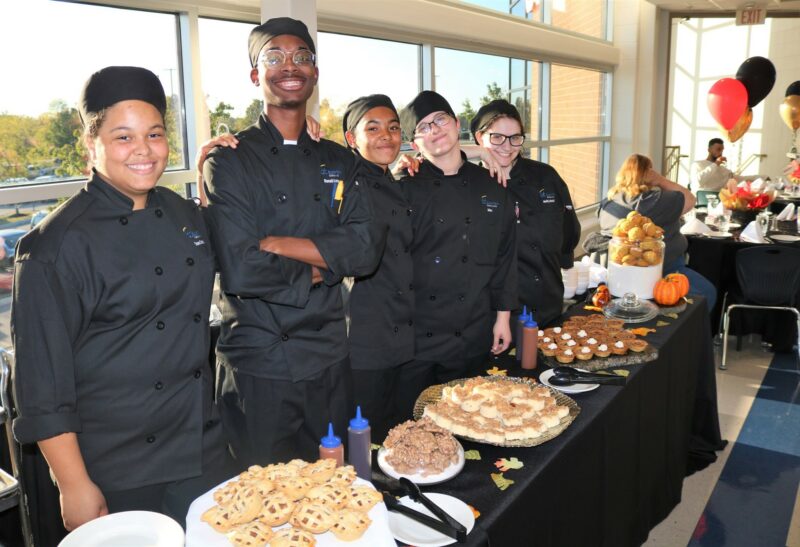 Butler Tech Culinary Arts Program Overview
Creativity, art, and science come together in Butler Tech's Culinary Arts program. Step into Butler Tech's fully-stocked commercial kitchen and sharpen your skills with courses in menu planning and design, nutrition, food preparation, and more. Learn to express your creativity in the world of fine food in this career-driven pathway.
With the guidance of experienced instructors, students enrolled in the Culinary Arts pathway gain valuable restaurant experience by operating Café Lee, a fully functional restaurant on the Fairfield Township campus. Students can also gain hands-on training on the Butler Tech Food Truck by preparing, cooking, baking, plating, and serving for a variety of Butler Tech events.
Student Organization
All Culinary Arts students become members of Family, Career, and Community Leaders of America (FCCLA), an organization that prepares students for leadership roles by learning to take responsibility for themselves. Through FCCLA, students will participate and compete in local, regional, state, and national culinary skill events.
Industry Overview
From food trucks to 5-star restaurants, the culinary arts are a defining part of the many cultures around the world. Culinary Arts is part of an $800 billion-dollar industry, and jobs are in demand. Employers are looking for skilled chefs with great taste and a great work ethic.
Course Work
• Menu planning & design
• Food preparation • Nutrition
• Customer service • Sanitation & safety
• Management skills
• Food-borne illness
• Baking & pastry
• Inventory & cost control
• Culinary math
• Entrepreneurship skills
Credentials