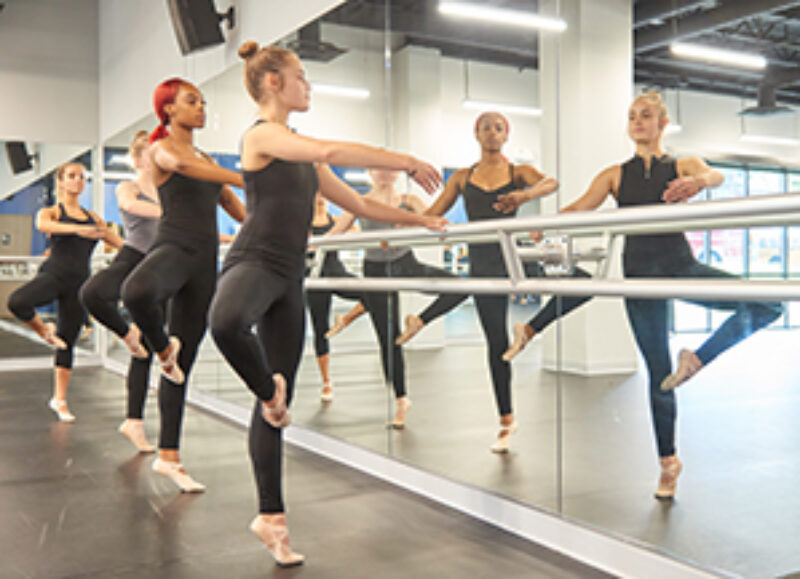 Hands-On Experience
Learn dance by actually doing it. Butler Tech has a unique partnership with local businesses, offering students hands-on opportunities like:
• Job shadowing • Internship • Mentorship • Work-study experiences
Graduate from high school ready to audition locally, regionally or beyond and enter the work world. Three out of four School of the Arts graduates choose to continue their education at a two- or four-year college to pursue a higher-earning potential in creative and performing arts careers. School of the Arts students can earn college credits to apply to a college degree while still in high school.
Student Organization
Dance students participate in SkillsUSA, a student business organization which empowers members with a structured program that promotes citizenship, leadership, employability, technical and professional skills training. Students have the opportunity to compete at regional, state and national levels
Industry Overview
Dancers have their own unique style and communication, using their bodies to tell stories and express emotions on stage and on screen. You don't have to be in Hollywood or on Broadway to have a successful career in dance. Producers and directors seek performers who display technique and grace, but also have a professional, hard-working spirit.
Course Work
• Business of arts and
communications
• Dance history
• Choreography
• Strength and flexibility training
• Technique: ballet,
contemporary, hip hop, jazz,
Latin, lyrical, musical theatre,
partnering, swing, tap
• Acting and script analysis
• Musical engineering
• Musical theatre