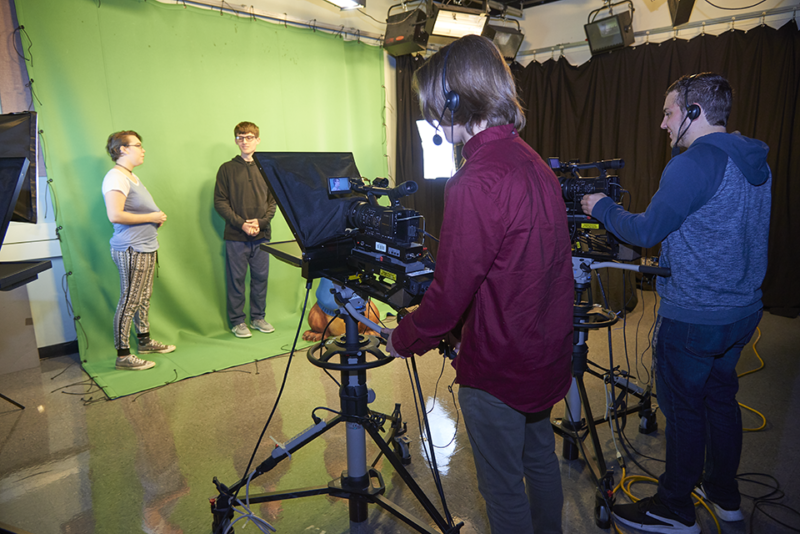 Butler Tech Digital Media Program Overview
In the Digital Media pathway, you can learn the necessary skills to succeed in a career in this creative, fast-paced industry. You'll gain hands-on experience using state-of-the-art, industry standard equipment as you learn to create videos, from concept to final production. There are many creative people in the world, but few have the skills to share their vision with other people—and to make a living doing it.
Learn Digital Media by actually doing it. You'll spend a portion of your day in academic classes, giving you the opportunity to earn high school and college credits for free. The other portion of your day will be career training, gaining hands-on technical skills. After graduation, you'll have the training and experience to land an entry level job in a variety of Digital Media roles.
Student Organization
All Digital Media students participate in Business Professionals of America (BPA), a membership organization for students pursuing careers in business-related fields. The foundation of the Digital Media coursework and membership in BPA encourages all students to become expert communicators in business and in their personal lives.
Industry Overview
From social media advertising to big-budget movies, a career in Digital Media is full of opportunity to create and tell stories throughout the world. A successful Digital Media professional blends their creativity with technical skills. They pay close attention to detail and have an undeniable thirst for culture.
Course Work
• Audio/visual systems
• Basic communication theory
• Computer concepts
• Computer graphic design
• Computer hardware and
software as applied
to digital media
• Digital photography
• Digital video production
• Marketing
• Media studies
• Public relations
• Television and radio
broadcasting
• Television post production