Alumni Spotlight: Arthur T. Tilman
Class of 2021
Program: Information Technology, D. Russel Lee
Arthur T. Tilman learned about Butler Tech during his 8th-grade year when he visited the Career Lab at the Fairfield Township Campus. His short visit sparked his interest and little did he know, ignited a fire that is red hot as he propels toward a career in Information Technology.
"I once thought that everyone went through a static pathway from high school doing four years of a multitude of classes and then pursuing the workforce or college, but Butler Tech changed that for me," shared Tilman.  "Butler Tech's willingness to branch out from the standard of teaching to give students early work experience in their respective fields has proven to be invaluable."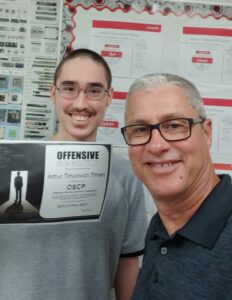 Tilman most notably used his education and experience to become the first high school student to pass the Offensive Security Certified Professional certification test! The OSCP is a foundational course in an advanced field of penetration testing, the practice of ethically hacking into systems to report vulnerabilities to a business.
"When I ordered his voucher, they told me that there is no way he could pass," admitted Steve Chambers, Information Technology instructor. "I shared what he had done to prepare for it and they replied, maybe…"
In preparation, Tilman completed over 1000 hours of studying across a multitude of various resources during a 9-month period and took more than 200 practice machines across many different simulation sites that test a user's ability to hack into their machines.
"Successfully passing the exam is often a task done by mid to senior-level workers in the field of IT, and even so, the pass rate isn't very high," shared Tilman. "Passing the certification was a dream of mine since I heard about it, and I had first thought I would never even try the test until many years later, but Butler Tech trusted in my teacher and I's words, saying that I was ready to attempt it."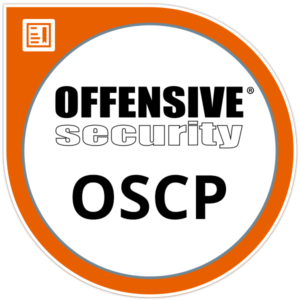 Since earning the OSCP certification and his high school diploma in May, Tilman has begun an online program that allows for acceleration of course completion if the student can show competency of the content. Tilman is approximately 30% finished with the work toward his bachelor's degree thanks to college credit earned while at Butler Tech and his current certifications.
"The online program will make it possible for me to complete my education in less than a year. The OSCP will affect my future in the workforce as it is one of the most professionally respected certifications in the field, and having that along with other certifications at my age will allow me to prove my worth to future employers, as well as skip the entry-level of the field," said Tilman.
Tilman recently visited Butler Tech and Mr. Chambers' classes to offer advice and guidance for current students and encourages all Butler Tech students to take the risk.
"What I would say now to current and future IT students is that they must recognize that spending the time now is going to put them much further into their career," said Tilman. "They must not be afraid to ask for help from Chambers or myself as we can guide them to their potential, and being afraid of failure isn't a valid reason to not try. I'm still afraid of failure for everything I do, and yet I've accomplished everything I wanted to do in my time at Butler Tech."