Alumni Spotlight: Rodney Vaccariello,
Program: Carpentry (Construction)
Class of 1983
Carpentry has been a passion of Rodney Vaccariello's since he was a child. A 1983 graduate of Butler Tech's D. Russel Lee Carpentry program, he credits his instructors Roger Parks and William Fields, for preparing and equipping him with the ability and the know-how to advance in the skilled trade of carpentry at a young age.
"Their programs were well-tuned and very hands-on," recalls Vaccariello. "Mr. Fields saw in me the willingness to want to learn and he helped me by teaching me to value myself and to be victorious in overcoming difficulties."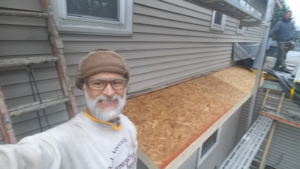 Vaccariello says that his experience at Butler Tech helped him have the talent and passion to launch his own independent subcontracting construction management and inspection firm in 1985, in which he performed residential and commercial work in new construction and remodeling. With over 43 years of construction experience, Mr. Vaccariello has contributed to the achievement of 14 Homearama awards. A skilled craftsman with an eye for excellence, he has been responsible for residential, commercial, and industrial construction, working with major developers and builders in the Cincinnati, Dayton, and Northern Kentucky areas.
Perhaps most notable, however, is his dedication to inspiring others in the trade. Mr. Vaccariello serves as the Principle Officer and one of the builders of the brand DRIVEN YOU IN ACTION, a nonprofit to engage youth and young adults to be motivated through Craftsmanship, Apprenticeship, Mentorship, & Partnership to work hard for the good of their country, while Serving, Helping, Inspiring, & Partnering in their Skilled Trades with Insight, Navigation, & Guidance.
"The skilled trades industry needs individuals with quality, integrity, and those who are community-minded," said Vaccariello. "This must be built in relationships and in the rough through to the finished products & services."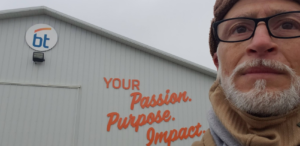 Thanks to his participation with DRIVEN YOU IN ACTION, Mr. Vaccariello's journey has come full circle as he is now working with Construction students at Butler Tech as well as those in the local vocational schools in Hamilton and Warren counties.
"Since childhood the passion in my heart has remained the same – to be a builder and craftsman with integrity, providing our customers with the highest quality product and services," said Vaccariello.