Butler Tech Aviation Exploration Program recently earned the Association for Career and Technical Education (ACTE) Region I – Innovative and Career and Technical Education Award! The honor is presented to a high school or college innovative program that is determined to have made the most significant impact related to career and technical education within the last three years.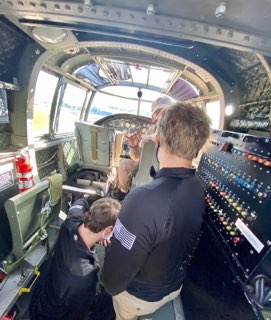 The Butler Tech Aviation Exploration Program is a program designed to teach students a broad range of aviation topics including aviation theory, navigation and management, principles of meteorology forecasting, and the basic knowledge of aircraft ground handling safety procedures for aviation maintenance.  The purpose of this broad approach is to allow the program to function based on the interests and long-term goals of the students in the program.  No matter what a student's initial interest in aviation and/or potential career goal in the field, the goal of Butler Tech is to capitalize on the interest that originally brought the student to the Aviation Exploration Program (whether that be drones, aircraft maintenance, avionics, private pilot, etc.), and open their eyes to the other opportunities in the field…should their interest be peaked or shifted in another direction.  Ultimately, the hope is for every student's aviation dream to take off and land in a career that will help them find happiness and success through their passion, purpose, and impact.
Congratulations to the Butler Tech Aviation Exploration program and instructor, Rich Packer for making a significant impact on career tech education!