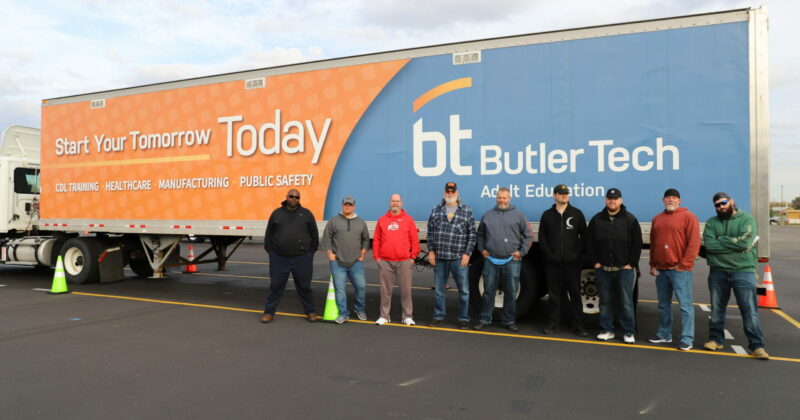 Butler Tech Adult Education has formed a successful partnership with Cleveland-Cliffs through customized Commercial Driver's License (CDL) certification for Cleveland-Cliffs' employees. This collaboration illustrates the power of customized training programs to allow for the personal growth of employees that will ultimately support local industry.
The passage rate for employees participating in the training has been exceptionally high, empowering individuals with the skills they need to navigate their jobs and increase productivity. This success rate is a testament to the quality of the CDL program and the dedication of both the learners and educators involved.
"The staff at Butler Tech was able to tailor a customized training program to meet the needs of Cleveland-Cliffs and IAM Local Lodge 1943," shared William Parman, Cleveland-Cliffs Training and Education Coordinator.  "The staff were very helpful in meeting our unique needs and delivered a great product on time as agreed to!"
Cleveland-Cliffs spokesperson also shared that The CDL qualification school and truck driver training program are excellent examples of the cooperation between the local union and the company.
"Together, we are creating a newly formed, successful, and sustainable department."