Butler Tech students attended the Business Professionals of America (BPA) National Leadership Conference in Anaheim, California. The conference brought together six thousand delegates from across the country to vie for top honors in business and information technology competitions and Butler Tech came out on top!
National Champions in Broadcast Journalism – Alyssa Wells, Clayton Ammon, and Riley Morris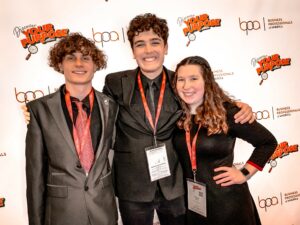 National Champions in Visual Design – Ezra Lillis, Reesa Phouny, Jaidin Pass, and Cristian Lawless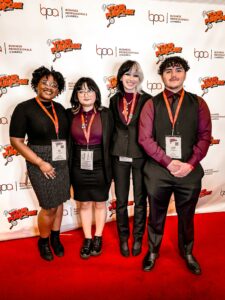 National Champions in Start-Up – Isabella Lambrinides, Chaypin Newman, Olivia Burr, Jordan Celek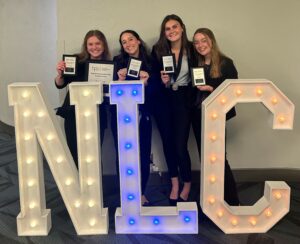 Finalist – TOP 8 in Nation – Computer Modeling – Eli Cline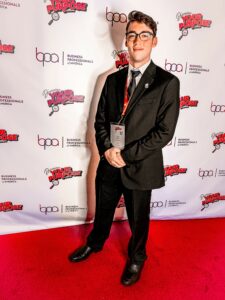 Finalist – TOP 10 in Nation  – Portfolio Management  – Mike Jones, Michael Brockert, Elorm Nevis, Brayden Hauser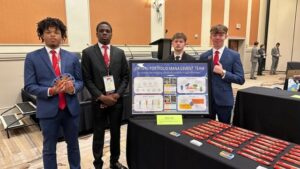 Finalist – 4th in Nation  – Ethics and Professionalism – Sina Behre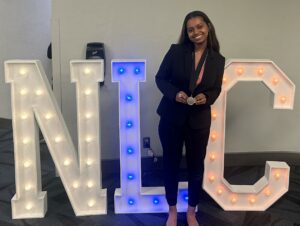 Finalist – TOP 10 in Nation  – Video Production – Lily Diebold, Molly Greene, David Lane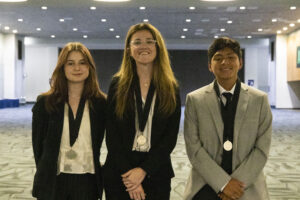 Finalist – TOP 10 in Nation  – Fundamentals of Web Design – Ethan Cooper
Finalist – TOP 10 in Nation – Python Programming & It Specialist Python: Xander Reyes – 8th overall and Ian Fights – 4th Overall
Finalist – TOP 10 in Nation – Health Administration Leadership – Special Topics: Amber Colegrove – 9th Overall
Middle School Competitors (Colerain)
Amiyah Boggs – Word Processing
David Gonzalez, Lynkin Ryan, Zach Jung – Digital Game Design Team
Rylee Selmeyer – Prepared Speech
Pleasant Run Middle School
Video Production – Jade Stargell/Shalina Tamang
Business Communication Skills  – Jade Stargell
Colerain Middle School
Financial Literacy: Dylan Roberts, Dylan Straught
Business Communication Concepts: Axel Harris
Additionally, several students represented Ohio and Butler Tech at the National Leadership Conference as state officers.
Noah Denson, State President
Hannah Childs, State Historian