Two senior teams from Butler Tech/Lakota East High School recently won first place at the 2022 National Technology Student Association Conference in Dallas, Texas.
Just under 6000 attended to participate in the diverse activities planned for the "Discover Your Journey" conference. The theme epitomized TSA's 44 years of intra-curricular activities, competitions, and other programs that provide student members with opportunities for personal and leadership development and enhanced education and career exposure in science, technology, engineering, and mathematics (STEM).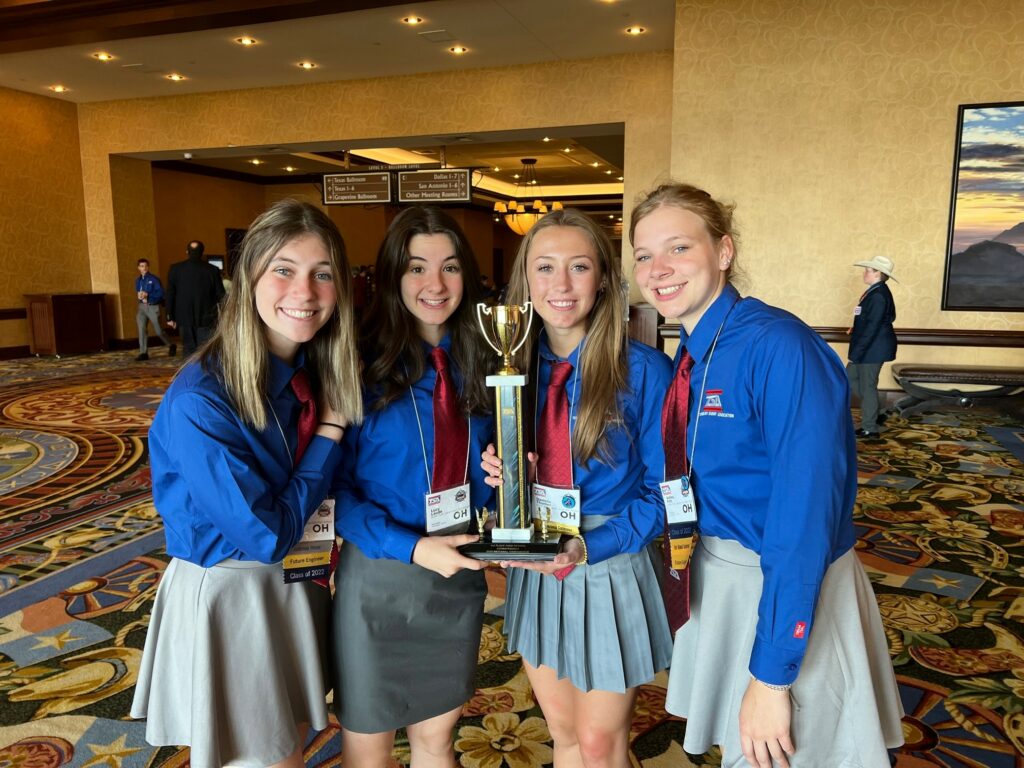 "These seniors worked on these projects for the majority of the school year and even into the summer," shared Todd Hummer, BT Engineering Instructor at Lakota East HS. "They worked so well together and every person had an area of expertise throughout. It was really enjoyable to watch."
The winning teams competed in the Animatronics and Engineering Design categories outlined below.
"I always say that I will put these students up against anyone and if they didn't believe me before, hopefully, they do now," said Hummer. "As they head off to college, they will be the leaders. They will be the students willing to step up and bring out the best in others. I'm so proud of them."
Event: Animatronics
Ashley Fohl
Courtney Henson
Lucy Laude
Danielle Thorner
 Animatronics
Participants demonstrate knowledge of mechanical and control systems by designing, fabricating, and controlling an animatronics device that will communicate, entertain, inform, demonstrate and/or illustrate a topic, idea, subject, or concept. Sound, lights and a surrounding environment must accompany the device.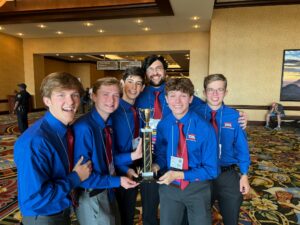 Event: Engineering Design
Ilyas Malik
Connor Miranda
Brandon Moore
Jack Nomina
Ty Parrish
Anthony Walsh
Engineering Design
Participants develop a solution to a National Academy of Engineering Grand Challenge that is posted on the national TSA website. The solution offered will be informed and designed by precise problem definition—thorough research, creativity, experimentation (when possible)—and the development of documents and appropriate models (mathematical, graphical, and/or physical prototype/model). Semifinalist teams present and defend their proposed solution to a panel of judges.