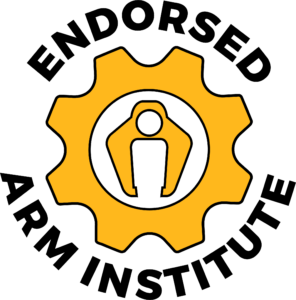 Organizations that earn the ARM Institute's endorsement pass a rigorous assessment process by proving
that they provide students the skills needed for a career in manufacturing working with robotics.
Butler Tech is proud to announce that it has earned ARM Institute Endorsement for the Mechatronics program. ARM Endorsement recognizes programs that prepare students for manufacturing careers working with robotics.
Butler Tech's Mechatronics program pathway is a hybrid of mechanical, electrical, and computer engineering. The students learn to design and create solutions to complex problems using cutting-edge technologies. During the two-year course, they employ robotics to perform various operations, apply electrical theory, and use electronic devices to control machines and manufacture parts and devices. Plus, students in this pathway can complete an associate degree in Electro-Mechanical Engineering Technology while in high school through a partnership with Sinclair College.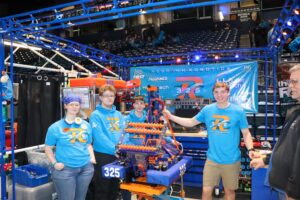 The ARM Institute is the nation's leading collaborative in robotics and workforce innovation, working at the confluence of industry, government, and academia. Structured as a public-private partnership, the ARM Institute and its 300+ member organizations catalyze robotic technologies and education solutions to strengthen the U.S. industrial base and secure U.S. manufacturing resiliency. The institute is sponsored by the Department of Defense, and its diverse membership base includes start-ups, research universities, community colleges, manufacturers of all sizes, government agencies, workforce development organizations, and more.
"We are honored to have earned the endorsement from the ARM Institute designating our Mechatronics program as one of the nation's most effective training programs," said David Campbell, Butler Tech Mechatronics Instructor.  "This endorsement validates our pursuit of preparing our students for the workforce needs in our community. Butler Tech strives to prepare our students with relevant skills through an effective curriculum that is deeply connected to our industry partners. The connections from the ARM Institute Endorsement enable our students to be immediately employed in a career path that is in very high demand."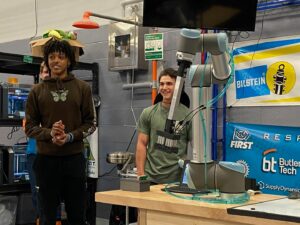 The ARM Endorsement Program is a thorough process used to identify organizations that are the most effective at preparing students for careers in manufacturing working with robotics. The Endorsement program was conceptualized and created through the ARM Institute's 300+-member national consortium, giving equal voice to the needs of manufacturers, education providers, and government stakeholders. The program leverages the ARM Institute's competency and skills framework that outlines the career options and skills needed for a manufacturing career working with robotics.
The endorsement criteria are comprehensive, evaluating both organizations and their programs based on the following benchmarks:
Relevance to the Industry
Effective Curriculum
Efficiency of the Training
Impact of the Program
Program Sustainability
Transportability
"We are pleased to recognize elite organizations for preparing workers for Industry 4.0 careers," noted Lisa Masciantonio, ARM Institute Chief Workforce Officer, "Effective training will be key to our nation navigating the mounting skills gap and workforce shortage in manufacturing. Recognizing top-tier programs will help students identify the best training for their desired manufacturing career."
Endorsed programs are highlighted on RoboticsCareer.org, the ARM Institute's national capability that connects students and workers with robotics education programs for manufacturing careers.