The Career Exploration Lab reopened this school year after taking a hiatus during the peak of COVID-19. The visits to the lab offer eighth-graders a behind-the-scenes look at Butler Tech and career tech education.
"Throughout this year, we will host eighth-graders from every district in Butler County," shared Jason Michael Miller, Career Exploration Lab Coordinator. "They receive an in-person tour of the state-of-the-art labs and facility at our Fairfield Township Campus and we encourage them to ask themselves as they tour, 'how can Butler Tech help you achieve your goals to make your impact?'"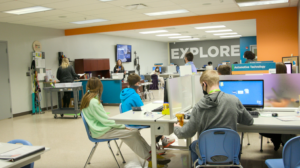 Students have the opportunity to get a taste of Butler Tech programs and pathways while sharpening skills and discovering their passions through experiential learning and career-specific, hands-on, activations in the lab.
New this year, is the aviation simulation, giving students a glimpse of the procedures and protocols necessary to drive, steer, and fly a plane, as well as an innovative CNC machine activation which demonstrates precision machining, where students enter a G-Code and create a precise replica of the Butler Tech logo for them to keep.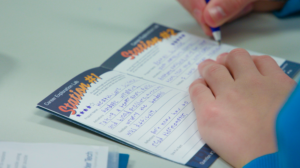 "Each school has complimented our seamless & structured daily agenda, as well as the simplified yet organized flow of their visit," said Miller. "With the implementation of frequent check-ins & reflection time, plus our diverse team who range in age, professional experience, and background, the 8th graders can see themselves depicted in various stages of life."
The newly renovated space has taken on a cool vibe and Miller feels that his team brings relatability, authenticity, and a polished manner that makes for an empowering & impactful experience for all students.
"We have created a safe space where students are comfortable and confident enough to be candid and hold necessary conversations about their goals and aspirations. We remove the stress of feeling like they have to have everything figured out now," shared Miller.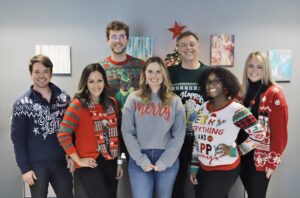 "Our focus is all about providing insight on 'next steps', relaying program information, and engaging with students to build their confidence and help them identify their passion(s), purpose, and talent," said Miller. "We hope that visiting the Career Exploration Lab is just the beginning of their Butler Tech Story."