Reese from Lakota East High School, and a junior at Butler Tech School of the Arts, is beginning her journey in the dance program with some very important advice to guide her steps.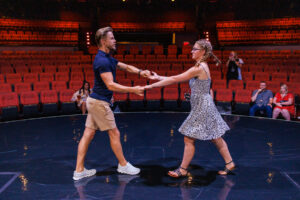 Reese was a recent recipient of a Make-A-Wish experience where she met professional dancer, Derek Hough, at the Venetian Resort in Las Vegas. At age ten, Reese was diagnosed with epilepsy, and nearly six years after being nominated for the wish, she and her family spent an entire weekend in Las Vegas where they were able to meet Hough and attend his show, "Derek Hough: No Limit." Hough performed dance styles ranging from ballroom and tap to salsa, hip-hop, and everything in between but the highlight for Reese came during a private question and answer session where she was invited to the stage to dance with Hough!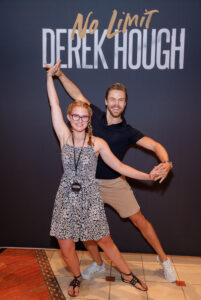 "It was so exciting to meet my favorite dancer and I am so grateful that he agreed to the wish," shared Reese. "My favorite part was that I got to dance with Derek Hough!"
In the end, the advice Hough gave Reese is one she will recall often as she completes her next two years at the School of the Arts.
"He said that you don't practice to be perfect, you practice to make progress," recalled Reese. "That was certainly my biggest takeaway."