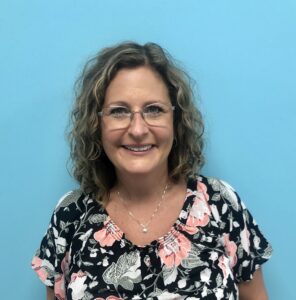 Butler Tech is proud to recognize Michelle Bumgarner, Project LIFE Replication Specialist, as the Ohio ACTE Special Needs Division Career Technical Professional of the Year for her contributions to education and the remarkable impact on the lives of students.
Michelle leads the Butler Tech Job Training Coordination transition program team (7 programs) in the creation of job training assessment reports, curriculum updates, and data collection methods that have proven invaluable for local and national Project LIFE programming.
"Michelle's passion for her students and unwavering dedication to improving outcomes is impressive and she is very deserving of this award!" exclaimed Reena Fish, Project LIFE Replication Coordinator, who nominated Michelle.