Treasurer Sprague visited Butler Tech's LIFE with Coffee to present the Compass Award to Project LIFE staff and students. The Compass Award program aims to shine a light on organizations, programs, and individuals across Ohio who are working to advance financial literacy and empowerment.
Project LIFE, Butler Tech's multi-year transition program for young adults with disabilities, allows students to develop, practice, and strengthen skills that are high predictors of increased adult independence and successful, integrated employment in the community.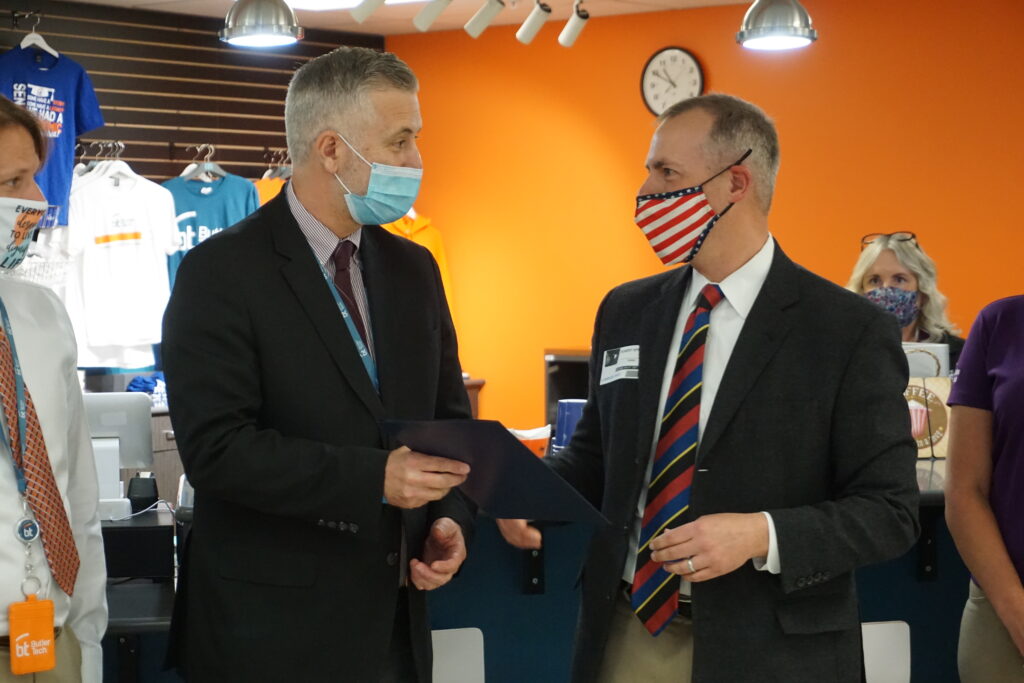 Treasurer Sprague and his team learned from the students about Project LIFE and specifically the skills they learn and apply pertaining to financial literacy during their time in the program.
"It is a true honor for our programs to be recognized at this level, and our Project LIFE interns really seemed to enjoy meeting and sharing their experiences with State Treasurer Sprague. While financial literacy is only one part of our comprehensive life and work skills curriculum, it is certainly one of the keys to our interns' future independence and success," shared Michael Albrecht, Supervisor of Transition Programs, after the visit.