Student Spotlight: Grayson Morley
Program: Instrumental Music
Class of 2023
Many artists dream of their music making an impact in the world and Butler Tech's School of the Arts senior, Grayson Morley, is doing just that with his music.
Grayson recently released his second song, "Hold On," which is now available on streaming platforms such as Spotify and Apple under his artist name, GraysonIsOfficial. The song follows the theme of his debut track, "Warm Up" which dropped last spring and both songs are meant to speak to and inspire people who are "differently abled" such as Grayson himself. Grayson was born with cerebral palsy and has worked hard his entire life to overcome physical challenges and the perception of others.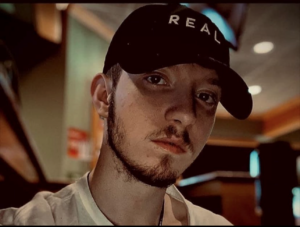 "With struggling to move and walking differently, a lot of people don't understand what it's like to be in our shoes. They tend to judge us by our appearance first before they can actually get to know us," Grayson shared in a recent interview with 10TV.
In the wake of his new releases, Grayson was invited to Cleveland to United Cerebral Palsy for a "Christmas in July" fundraiser supporting other kids with CP. Backed by Black Bull Capital Partners, Grayson's team, titled "Finally Picked First" was able to raise more than $1000 and will continue to collect donations for the organization through September. He also spent time talking about his music and his goals.
"I really want to impact kids with CP, or any kind of disability or even mental health issues," said Morley. "My goal, in the long run, is to be signed by a record label. But more importantly for me, it's about pursuing my dream and having fun with it while helping other kids who have cerebral palsy. Having it isn't easy," he said.
"I am so extremely proud of Grayson and all of his accomplishments," shared his sister, Kimberly Malloy, who helped to organize and facilitate the fundraiser, "to see him where he is at today is amazing. I'm not surprised, my mind isn't blown, although he beat the odds…I just knew he would."