Butler Tech is now accepting applications from interested students in the 10th Grade Academy and Junior class to serve as Student Ambassadors for their career tech program.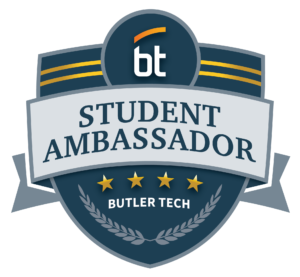 Student Ambassadors are among the most energetic, involved, and passionate students at Butler Tech! They exemplify the very best of what Butler Tech has to offer by confidently representing their program, campus, and career technical education.
To learn more about the Student Ambassador program and to apply, click the link and finish the application by 12:00 pm on Friday, October 8, 2021.